About Ann Whyte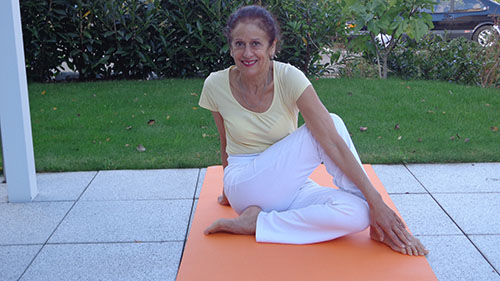 Ann is a qualified yoga teacher who studied at Yoga Vidya, Germany, the largest yoga school in Europe.
She regularly attends yoga seminars and workshops. She gives one class in Reinach, Baselland and is an instructor for the BIS Sports Club. She also gives classes at the Avani Yoga Center, Therwil.
In addition, Ann is a Hormone Yoga Therapist for Menopause, she has a diploma for teaching Hormonal Yoga Therapy for Menopause, a technique created by Dinah Rodrigues.
Yoga Vidya – Europe's biggest Yoga Institution
http://www.yoga-vidya.org/english.html
International Sivananda Yoga Vedanta Centres
Avani Yoga Center
Hormone Yoga Therapy for Menopause and Hormone Imbalance
http://www.dinahrodrigues.com.br/yoga/en/menopause.htm